THE PROGRAM
What is THE PROGRAM?
The Program is Abba Fitness solution to your awaited results.  Our Program is designed to help give you a plan and direction so that you can finally have long-term consistent results with your fitness and nutrition goals.  There will be no tire flipping, sledge hammer hitting,  or things of that nature. So there is no confusion  "THIS IS NOT A CROSS FIT GYM"  either.
So what is Abba Fitness?
What there will be is motivation, encouragement, and accountability to help you reach your goals. We separate ourselves from everyone else because our PURPOSE is guide you to a better version of yourself. This program is like having your very own personal trainer but in a group setting.
The training is for anyone that is serious about getting results.  The principles that we teach you will allow you to reach your full potential.  We utilize multiple training methods to help you get results. Our Program is built around a system of Functional fitness which include body-weight, strength, and endurance training.  It has been proven that this style of training minimizes overuse stress on your bones, joints, and muscles.  This functional way of training will also allow you to reach another layer of depth with your training and ultimately improved results
TRAINING
Professionally instructed training program ($400 value)
All session are 1 hour long (15 min warm up, 45 minutes of training)
31 Sessions weekly to choose from
The training is fun and rewarding

MOTIVATION
Weekly Newsletter ($29 value)
Daily motivation ($ invaluable)
 Positive training environment
Members Only Private Facebook page
NUTRITION
Nutrition Workshop $59 value
Nutritional consultation $99 value
3 Recipes a week
Sample Meal Plans
Grocery List
ACCOUNTABILITY
Personalized Success Success Session$29 value
Body fat assessment and analysis $29 value
Online Body Analysis Tracking System $29 value
Before and After measurements $29 value
Unlimited support via our accountability group $39
100% Satisfaction Guarantee
RESULTS GUARANTEED 100%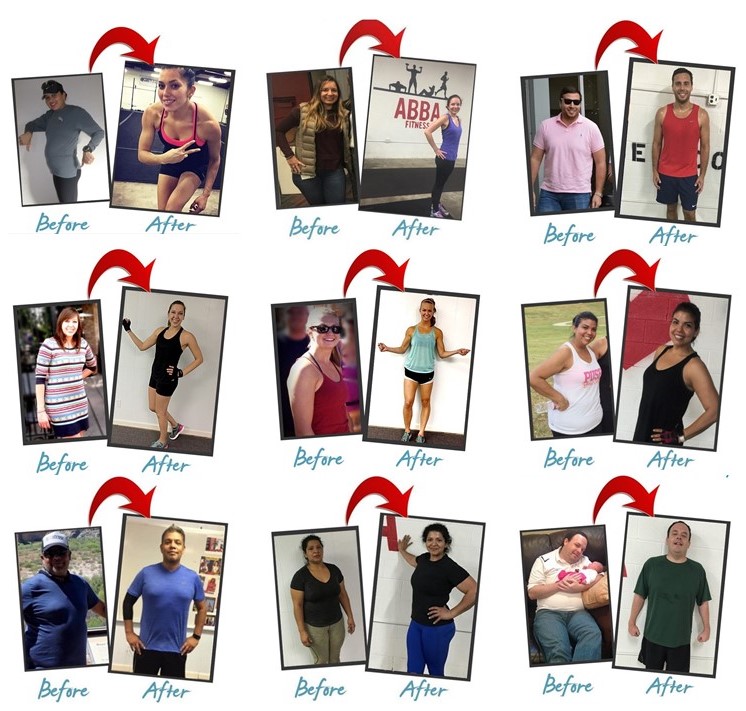 Because this program takes more work on our part than yours we are only looking to work with people who are serious about getting results. We are looking for people who want a transformation.  If you are the kind of person who values your fitness and you welcome guidance and direction in this area of your life then Abba Fitness Might be a good fit for you.    Most importantly you are open minded to having a coach that will walk you through every step of the process.  All we ask is that only serious inquires apply to this offer.
RESULTS GUARANTEED 100% 
Our program is back by an unconditional 100% money back guarantee.
Claim Your 10 Day Pass To Abba Fitness
You can contact us directly at 832-338-8391 for your initial phone interview.   Also fill out the pre-interview questionnaire below and someone will contact you with 24 hours.
TOTAL VALUE OF THE PROGRAM IS MORE THAN $700.  The good news is you you will pay less DAILY than what it cost for a Premium Coffee at Starbucks.