ELDOA & YOGA @ ABBA
What is an ELDOA
The ELDOA are postural exercises (LOADS, the English acronym) that you can perform yourself, with the primary goal being to increase the space within a joint. This increased space between the joints will lead to improvement in joint mechanics.
Benefits of Joint Mechanics
reduction of bodily pain
increased blood flow
reduced pressure on the discs
spinal disc rehydration
better muscle tone
improved posture
heightened sense of well-being and physical awareness.
All of the benefits of ELDOA can be tied to its utilization of myofascial tension during the performance of the postures. The pulling of the fascia helps to normalize the placement of the internal structures, allowing the body to return to its healthy structure.
What is Fascia? The Fascia is the connective tissue that covers and links every organ, muscle, and bone together within the body. By creating myofascial tension, the entire fascia is utilized to encourage the internal structures to self-normalize.
Long-term Benefits In order to get the most out of the postures performed in ELDOA, you must develop good awareness, or proprioception, of the body. By creating movement that pushes different parts of a joint into different directions, you are able to build awareness of that area in the body. All postures in ELDOA utilize this action of separation, making repeated performance of the postures an effective way of heightening one's proprioception. The more this awareness is developed, the better one can perform the postures and derive the most benefits.
Abba Fitness is hosting a 6 week ELDOA Training 
We are currently looking to work closely with a small group of people what would like to take part of this ELDOA group.  By taking part of this we would like to monitor your progression over the 6 weeks of training.
What-
6 Weeks Professionally instructed ELDOA Program
Only taking 10 people per session
All session are 1 hour long
up to two session per week
When: Every Monday/Wednesday January 21-February 27
Where The training will be held at Abba Fitness
Time: The program will start promptly at 7:35pm
FEES 
OPTION A:  6 week program 2  Sessions Weekly $249 (12 sessions)
Option B: 6 week program 1  Sessions Weekly $149 (6 sessions)
For 1 Free Trial Text us directly at 832-648-1417
---
6 WEEK YOGA WITH OLGA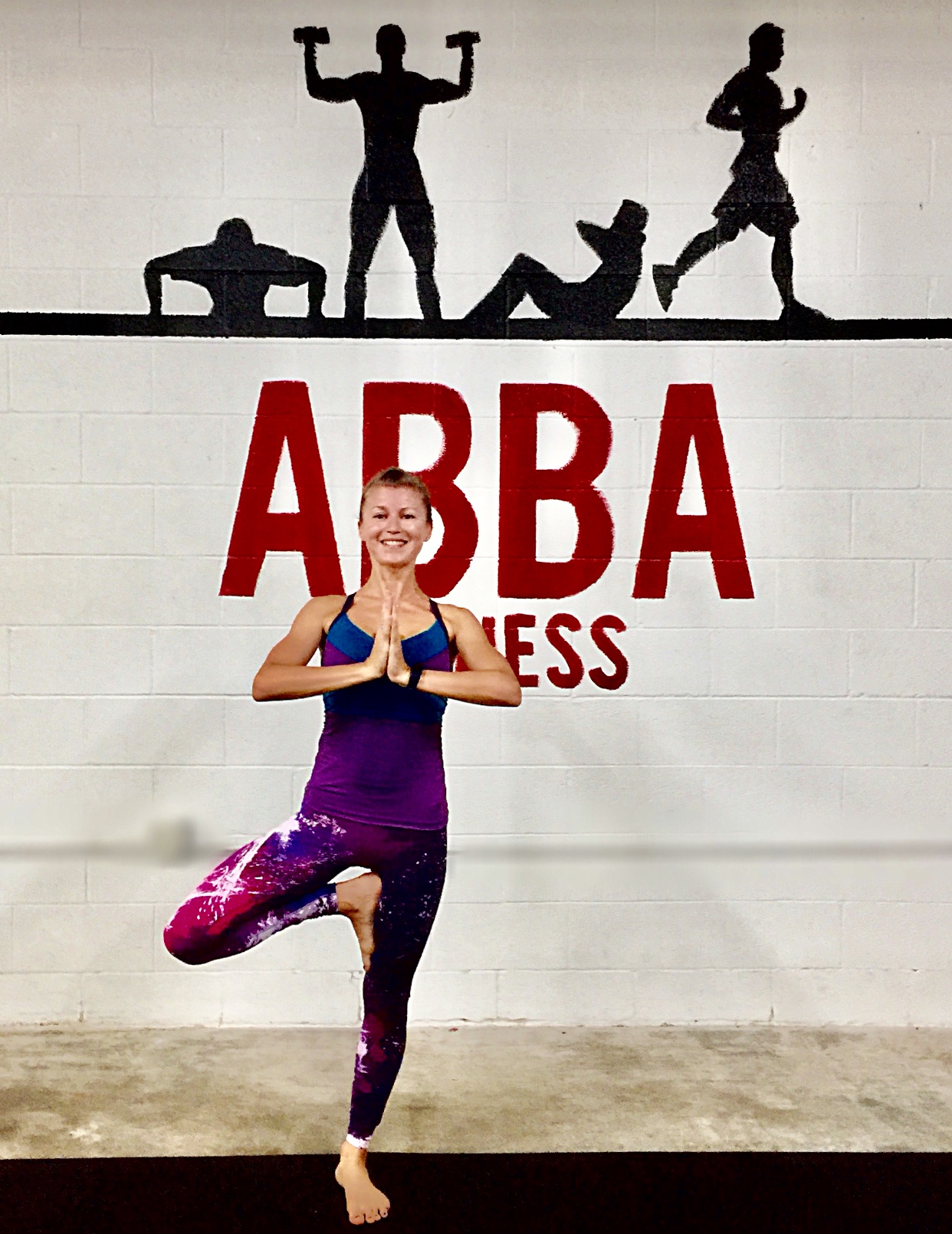 In pursuit of your fitness, strength and endurance are wonderful attributes to have.  Along with that to truly unlock your Full Fitness Potential "FFP" require In addition to our regular training program Abba Fitness will be hosting a
6 WEEK YOGA PROGRAM
led by Olga Dassayeva.  The purpose of this program is to help those members that want this element of training added to their regular fitness programming.  If this is something you do want be sure and take advantage of the early bird special where you can save 20% off the cost.improving your flexibility and mobility. The great news is that at Abba Fitness we are constantly looking at ways to help you reach your "FFP".   As part of our commitment to your success we will be hosting a 6 week Power Yoga (Vinyasa) Flow program.
Here's what you get from joining the program…

What: 6 Weeks Professionally instructed Yoga Program
All session are 1 hour long
1 sessions weekly every Saturday 8-9 am
When: Every Saturday starting November 3-December 8
Where The training will be held at Abba Fitness
Time: The program will start promptly at 8-9 am Saturday mornings
Cost:
Members $99
---
COST
ELDOA only $149
YOGA only $99
Save $50 by registering for both ELDOA & YOGA for only $199
FOR MORE INFORMATION OR QUESTIONS FILL OUT THE FORM BELOW