21 MEGA SUCCESS DAY BOOT CAMP
21 Mega Success Day Bootcamp is our formula to help anyone have long-term consistent positive results with your fitness.  Your fitness goals are what's important to us.  We are confident that we an give you what it takes to have the most abundant healthy life possible.  Our 21 Mega Boot Camp is like hitting the reset button.  Do you want to get back on track or over your plateau with your fitness?  If so, imagine having unlimited amount of encouragement, motivation, and accountability, and COACH  to guide you every step of the way with your fitness.
Best of all when you join and REFER 2 Friends/Family you GET YOURS FREE.  
Get started today and let the next 21 days be your best.
---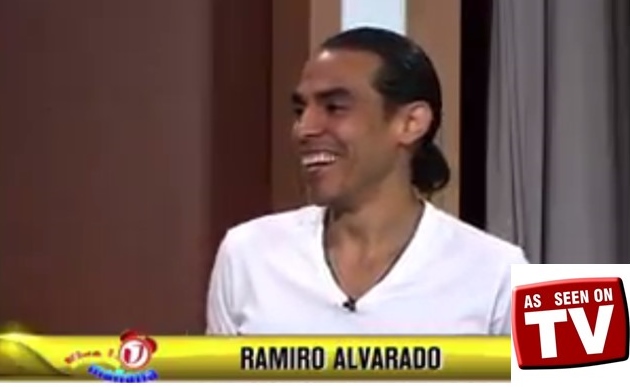 "Through the years more than 10,000 people have trusted me to guide them with their fitness. I have committed my life to adding value to your life.  I stand behind my clients and I guarantee I can help you with your fitness goals.  I will always do my part but all I ask is that you do yours.  You are the variable and if you are willing to be coachable I can teach you how to master the principles of fitness. More importantly I can teach you how to stay on track and have long-term consistent results over time."
I look forward to earning your trust and working with your soon.
Coach Ramiro
---
KAMILA's STORY
Kamila a random stranger at one point in our life. She is a wife, Chemical Engineer, mom of 2. She was frustrated with her fitness and wanted to regain her pre-baby weight and shape. She started with a short-term program and in 28 days she dropped 7% body fat.  Since then she is down a total of 14% Body Fat, 17 Pounds, and she gained 6 Pounds of lean Muscle.
---
ELI'S STORY
Eli a wife, mom of 2, and busy business owner had a dangerous pregnancy which led to her gaining 70 pounds. Refusing to accept her new body image Eli made the necessary changes in her diet and training program to get back on track to her standard of fitness. Initially she lost 7% body in the first 28 days.  Since then she is down 17% Body Fat and 60 Pounds.
---
SILVIA'S STORY
Silvia a busy school teacher that has struggled with weight most of her life.  She started with Abba fitness just hoping to lose 15 pounds. Which she did in just 4 weeks. Since then she is now down 52 pounds and 12.5% body Fat.
She is no longer defeated with how she looks and feels.  Because of changes in her diet, training, and willingness to be the student her transformation has been wonderful.  Silvia's success is a testament to all the women that are just looking for a little hope.
---
WHAT IS THE 21 MEGA SUCCESS BOOT CAMP?
All the stories above started with an initial 21-day jump-start.  The value added to their lives gave them the momentum to have consistent long-term result. by mastering the principles of fitness you can see an immediate impact and begin to set yourself up for long-term success. This program is designed for anyone at any stage of life that is looking for personal improvement with your fitness and nutrition.   You are the variable, we have a proven track record and a system of success that works. "Imagine finally stepping into a plan that will work for you". 
We have made it really easy for you to finally lose the weight, increase your energy, and tone your body once and for all.  We are so confident of our program that we guarantee results 100%.
Our Mission is to help you with your health and wellness goals and IMPACT your life.
In order to make sure this is the right program for you please look over the details and see if this is the right fit for your life goals.
 Pre-Qualification
You can commit to the 21 Day program.
You must be at least 25 years old.(some exceptions will be made)
You have a great attitude and you are a positive person.
You are coachable, open to instructions, and you will take action on our suggestions
---
GROUP TRAINING

---
NUTRITION WORKSHOP
---
DETAILS OF THE 21 DAY JUMP-START PROGRAM
21 Days of Professionally instructed training program

(VALUE $149)

3 Days a week of training to our facility. 31 weekly sessions to choose from.
All session are 1 hour long (15 min warm up, 45 minutes of training)
21 Day Flexible Nutrition Plan

(VALUE $29)

Nutrition Workshop

(VALUE $97)

Goal Setting Strategy Session

(VALUE $59)

Weekly Newsletter value, Daily motivation, Positive training environment

(VALUE $39)

Body Diagnostics & Measurements

(VALUE $29)

Unparalleled Support and Accountability

(VALUE $97)

NON MEMBERS REFER 2 FRIENDS AND GET 21 DAYS FREE 

CURRENT MEMBERS EARN $50 PER REFFERAL  
(TOTAL VALUE $499)

NOW ONLY $99!